BRUNCH CALANQUES DAY CRUISE
Coastal sailing in the National Park of the Calanques or in the Calanques of the Côte Bleue: Méjean, Niolon ... with meals and swimming in paradisiacal anchorages.
An unforgettable trip in the heart of an exceptional natural heritage. Discover the Calanques of Marseille in the comfort of our giant of the seas. Fins, masks and snorkels available for swimming.
MENU MAXI CATAMARAN : pastries, tea, coffee, cereal, plancha chicken skewer, vegetarian mixed salads, cheese, cake… (sodas et alcohols not included)
CATAMARAN SAVANA MENU : pastries, hot drinks, cereals, salmon steak, vegetarian salads, cheese, pastries... soft drinks included (alcohol extra)
EXAMPLE OF ITINERARY * : Our ship goes by the Frioul archipelago and the If castle, then goes to the Goudes village, passes between the Maïre island and the Monkeys Bay before entering the Calanques National Park where you will be able to admire the Calanques of Callelongue, la Mounine, Marseilleveyre, les Queyrons, Podestat, l'Escu, Cortiou, Sormiou, la Triperie, Morgiou, and Sujiton, as well as the Riou archipelago. It can also reach Méjean and Niolon. The catamaran drops anchor in one of the creeks for 1 hour 30 minutes to 2 hours for a meal and a swim.
from 11:00 am to 4:00 pm
Abord our maxi-catamaran (up to 115 passengers) : Boarding Quai du port 13002 Marseille in front of the city hall
75€ to 89€ (low and high season) – 29€ for kids under 12 – Free for children under 5 – family rate (2 adults + 2 kids under 12) : 195€ – Goupe rate (10 people or above) from 70€ to 80€
Abord our small catamaran Savana (up to 18 passengers) : Boarding Quai du port 13002 Marseille in front of the city hall
99€ to 120€ for adult – 39€ to 49€ for kids under 12 – Free for children under 5
SANITARY PASS MANDATORY (according to the decree in force at the time of your cruise)
Bring your swimming suit, towel, sun cream, sunglasses… (depending on the season)
29€ - 49€
Price for under 12
The captain is the sole decision-maker of the boat's route and can change the route depending on the weather and to ensure comfort and safety of the passengers. Passengers have to be at the dock 15 minutes before boarding. A late passenger won't be able to claim a refund or a postponement of his ticket. In the event of bad weather (wind, swell) and the company decides to cancel your cruise, we will offer you a refund or a postponement. If you wish to cancel your participation in the cruise, reimbursement is not possible but you can postpone you tour or get a credit (subject to notification by email to victoria@levantin.fr at the latest 72 hours before the scheduled date of your cruise)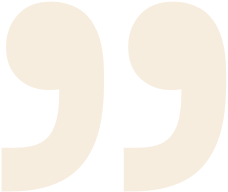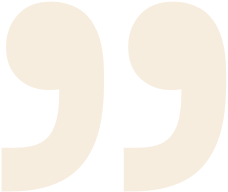 We had an excellent day around the calanques national park of Marseille. We were lucky enough to meet some dolphins, which was exceptional. Our skipper Guillaume was very professional and friendly. Very good brunch. We highly recommend this cruise !
Patrice B.